What goes into making the perfect ice tea? Imagine.
1) The ingredients: selected to unleash the genuine taste of lemon, peach and green tea. 2) The method: age-old and simple – it results from steeping black or green tea leaves according to the recipe. 3) Essential: the choice of water. One of the lightest in the world, it flows from the uncontaminated alpine peaks, is loved by adults and children, it's Sant'Anna water.
The SanThè Sant'Anna Classics originate this way: with a new recipe, even better. Delicious, just as you imagine them.
Santhè. New recipe.
Even better.
Lemon Santhè
---
THE LEMON is our daily sunshine. The relationship between this yellow fruit and health has a long history: from the ancient Greeks until now. In addiction, lemon is an extremely precious citrus fruit; full of vitamin C and cleansing. Our grandparents were told to drink water with lemon to feel good all day long. Lemon SanThé is the most traditional iced tea: it comes from carefully selected tea leaves and respects the classic taste and freshness of just-picked lemons.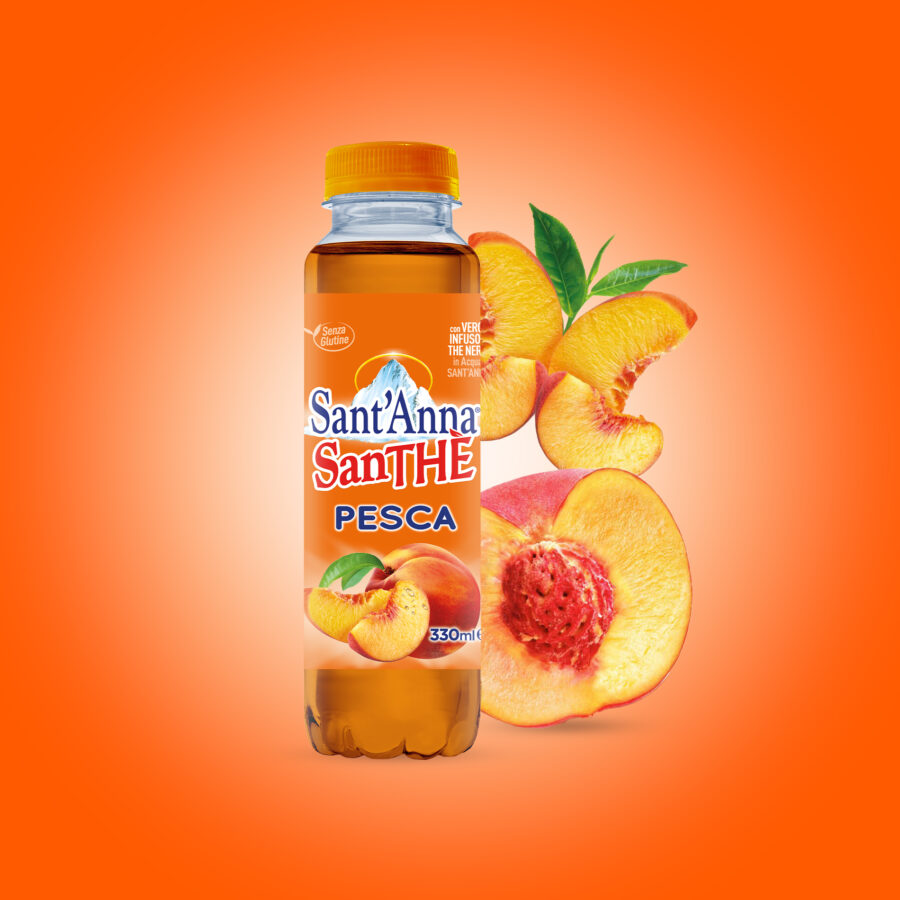 Peach Santhè
---
The PEACH, with its distinct shades of sun yellow and sunset red, is a fruit that is beautiful, tasty, full of water, fiber and legends. One in particular, tells about a fisherman who found a seed in the belly of a fish. He planted it in his garden. From it grew a tree with pink and fragrant flowers and fruit rich in flavor, beauty and values. The fruit was called Peach in memory of its origins (In Italian pesca means both fishing and peach). Peach SanThé is a smooth and light tasting iced tea that sweetly recalls the smells of summer.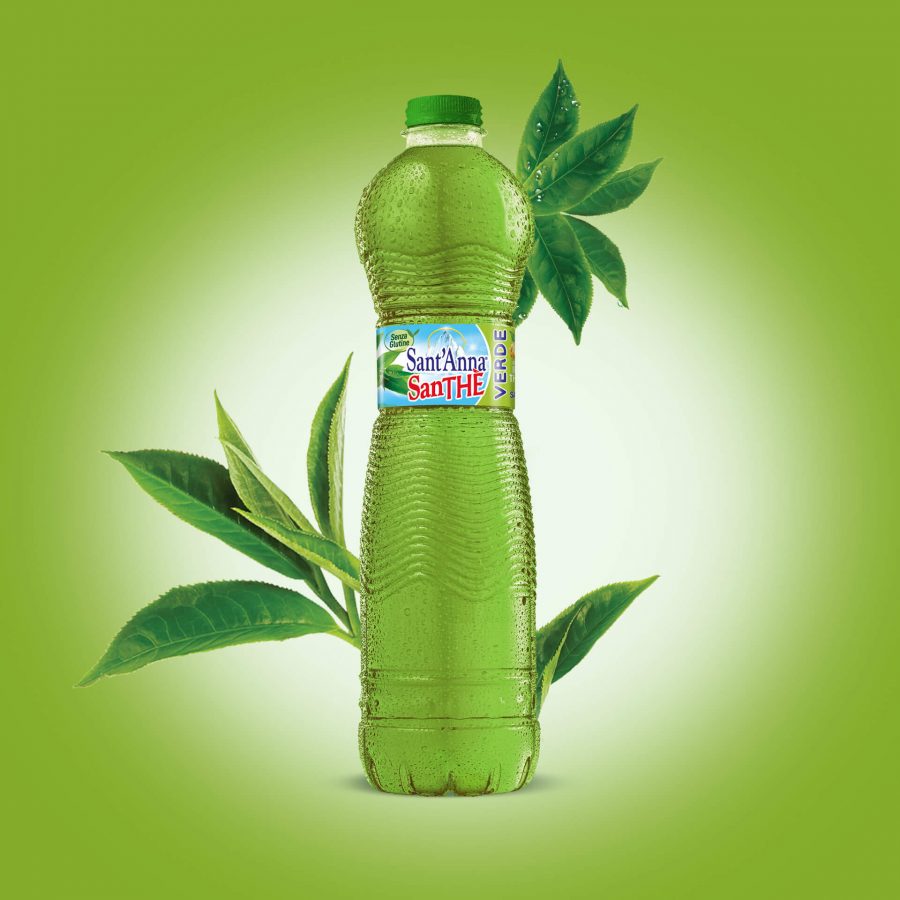 Santhè green tea
---
Called the "elixir of longevity", GREEN TEA was adored by LU YU, a Chinese Buddhist monk from the 1700's, nicknamed the "King of Tea". Famous for its natural properties; in the unique SanThè Sant'Anna recipe, green tea assumes flavour notes that are almost without equal. SanThè Sant'Anna Green Tea is a special classic, made to quench the desire for high quality with respect to the simplest and best ingredients. After all, there's more flavour in being good.
---