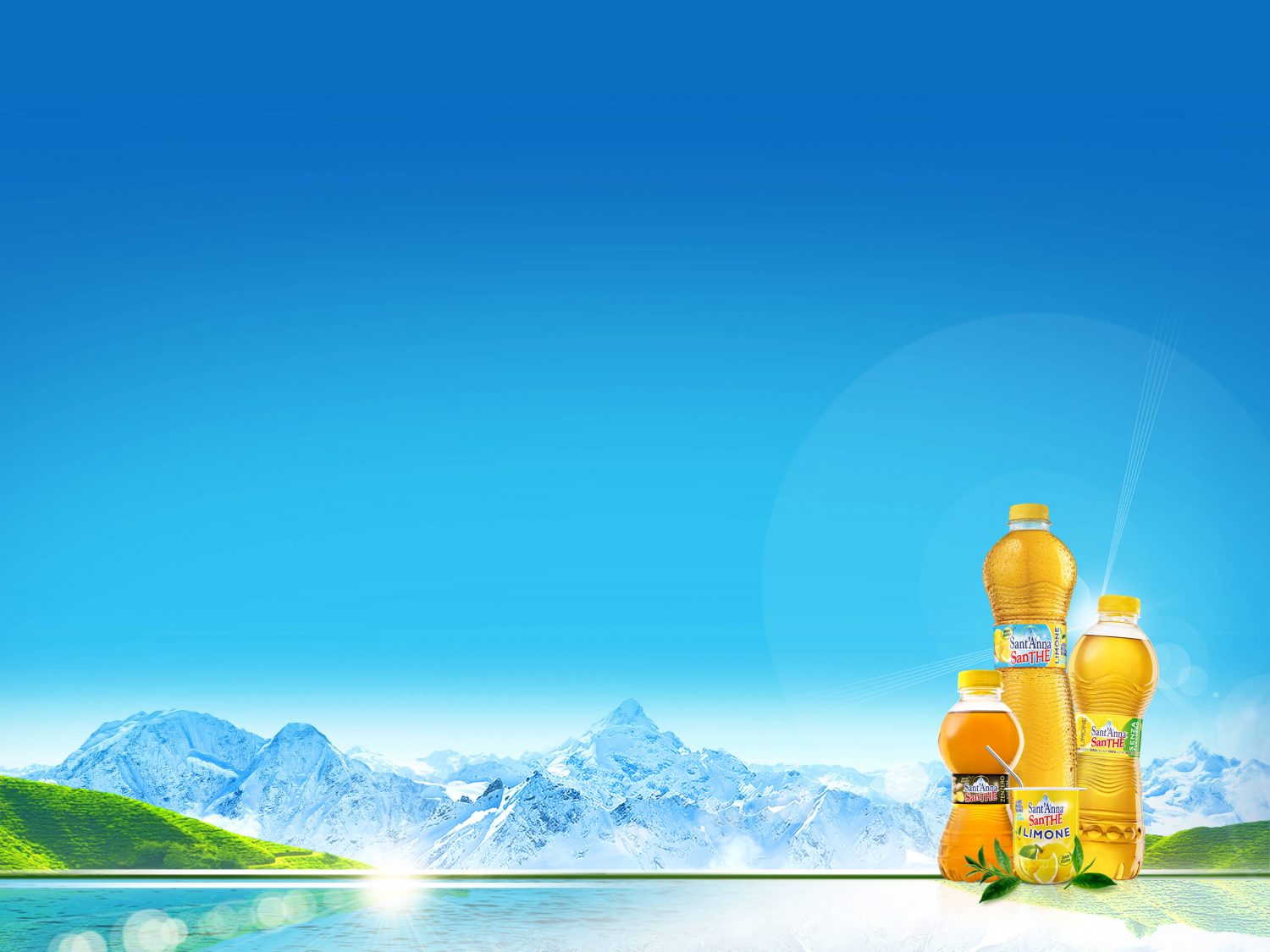 As good

as you imagine it.
Genuine brewing
Good, simple and natural ingredients. Fragrant Sant'Anna SanThè iced teas are prepared with care and according to the desires of the well-being tradition: with authentic brewing of the tea in Sant'Anna Water and an addition of fruit juice. All are gluten free, with no added preservatives or colourants. In addition, SanThè teas are distinct among other iced teas for the exploration among the numerous benefits and flavours in the tea world.
I choose
pleasure,
purity
and freshness.
I choose
Santhè.
Classics
New recipes. Even better.
SanThè Sant'Anna "classics" were conceived for those who love lemon, peach and green iced teas but choose the very best. The ingredients make them special: intense and genuine in flavour, with authentic tea brewing in addition to all of its unique values and Sant'Anna water's guarantee. Their sizes are also new: from small cups for children and babies, to half litre bottles for satisfying one's craving when on the go, to the litre and a half family size.
Santhè benessere
The tastes and theories of well-being
A tea that transports you to diverse tea cultures in one sip, discovering secrets, fruits and spices.
SanThè Benessere is a delicious and refreshing taste experience: a pleasure to savour in two special recipes, "POMEGRANATE" and "GINGER and LEMON".
Decaffeinated tea
Santhè that children and mums like
Decaffeinated Sant'Anna SanThè is naturally tasty and was created to satisfy the desire for iced tea without caffeine, the natural stimulant in tea leaves. SanThè Decaffeinated Tea is dedicated to children: prepared with the genuine brewing of tea in Sant'Anna Water and traditional lemon and peach flavoured recipes.
Senza
The way we like it: sugar-free. Add it yourself if you want.
Sugar-FREE. Calorie-FREE. Gluten-FREE. Colorant-FREE. Preservative-FREE. Real TASTE and pure PLEASURE.
SanThè SENZA is Acqua Sant'Anna water with a real infusion of lemon or peach tea.
Savour it pure and discover how good it is, just as you imagined.
---
A Sant'Anna Santhè for every moment
There is a Sant'Anna SanThè for all tastes and moments throughout the day: for school, breaks at work, relaxing, at the beach, during athletic activities, when having fun, and with friends.
---