Your skin's

new best friend.
The new line for the beauty industry has arrived directly from the Acqua Sant'Anna laboratory. Sant'Anna Beauty Hyaluronic Acid, a dietary supplement with hyaluronic acid and zinc and Sant'Anna Beauty Collagene, a drink with hydrolysed collagen and zinc.
This innovative range comes in convenient, ready-to-drink quantities, hydrating the body and encouraging self-care every day of the week.
Sant'Anna Beauty
Collagen + Zinc
Collagen is the most important structural protein for skin, giving it tone and elasticity. Zinc has an antioxidant action. Sant'Anna gently rehydrates the body and stimulates internal processes.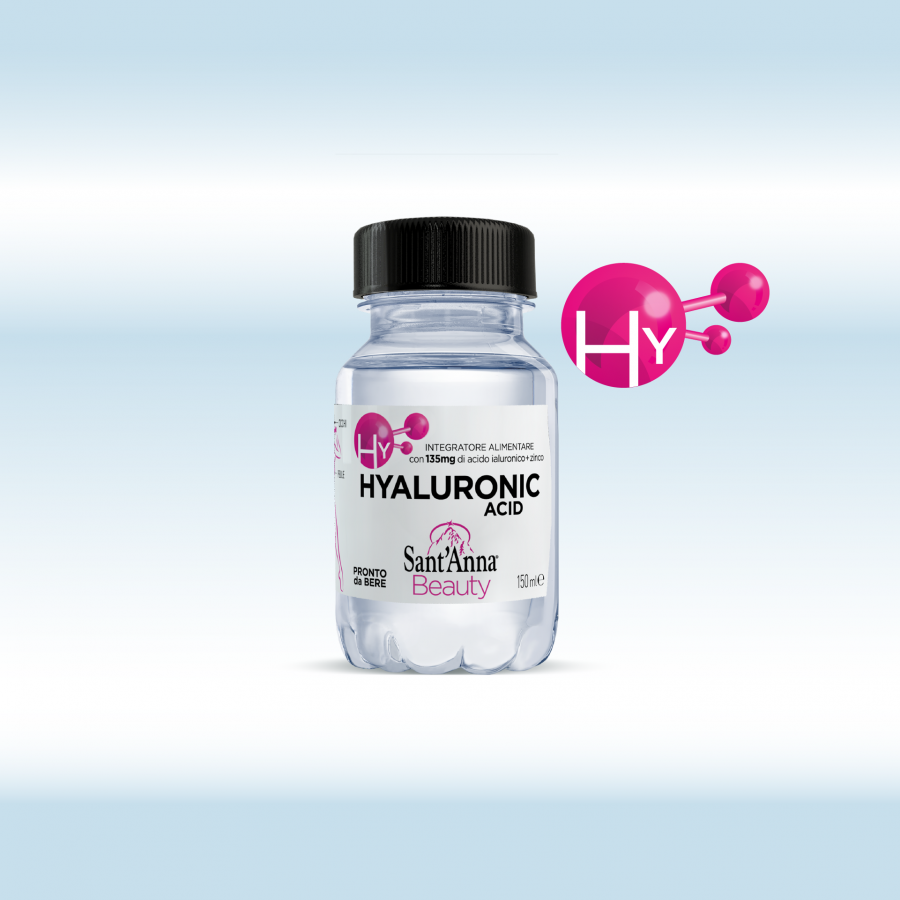 Sant'Anna Beauty
Hyaluronic Acid + Zinc
Hyaluronic acid occurs naturally in the body in the form of a molecule that binds with water, keeping tissues hydrated and lubricating the joints. By protecting cells from oxidative stress, zinc contributes to maintaining the skin's physiological condition.