SanThè Benessere (Well-being) iced teas are a thirst-quenching trip around the world in pursuit of new ingredients. SanThè Benessere teas are prepared using traditional methods: with genuine tea infused in Sant'Anna water. They are handled in order to provide the perfect balance of taste with selected fruit and spices. SanThè Benessere teas, with two special recipes as Ginger and Lemon and Pomegranate, refresh the desire for an iced tea that is increasingly more natural with a unique flavour.
Fruit. Vegetables.
Water. Well-being.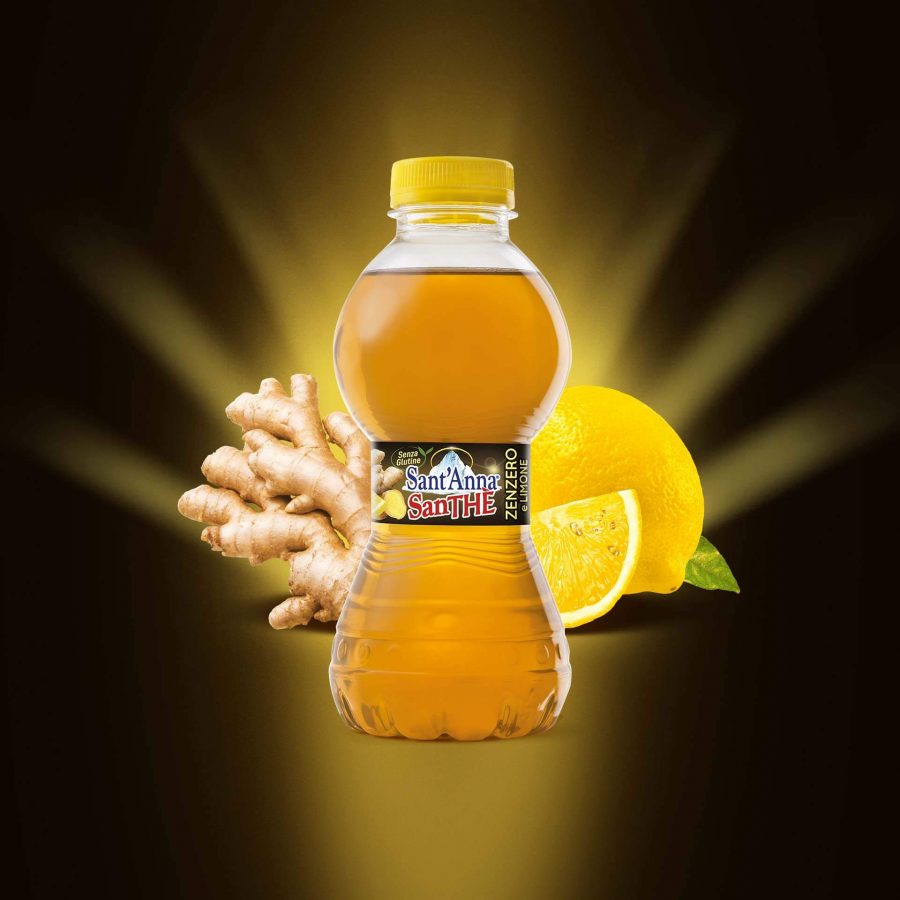 Ginger and lemon
---
GINGER and LEMON are two ingredients considered to be natural remedies. Eastern tradition says that, when taken together, their beneficial effects increase, making this duo into a great drink, rich in healthy qualities. GINGER and LEMON SanThé combines the taste along with the lightness of Sant'Anna mountain water and is naturally gluten free, with neither colourants nor preservatives. Lemon Ginger SanThé is an indulgent innovation that enhances the taste of pampering oneself.
Pomegranate
---
The POMEGRANATE has many beneficial characteristics from its Middle Eastern origins. With its ruby red coloured berries and its sweet Mideast rooted taste, it is highly regarded in the natural health field, especially when put together with the properties of green tea. Pomegranate SanThè is prepared with the genuine brewing of Green tea in Sant'Anna Water. The rich taste of Pomegranate Benessere SanThè will win over those who love to treat themselves well without giving up pleasure.
---